BUS, TRUCK & VAN CRASH REPAIRS, PANEL BEATING & SPRAY PAINTING


QUALITY, SAFETY & QUICK TURNAROUND TIME
CALL: 08 8262 7000
BUS – TRUCK – SEMI CRASH REPAIRS
If your truck or commercial vehicle has been involved in an accident, all you want to do is get it back on the road in the shortest possible time. Our crash repairers are here to help you in every way that we can, ensuring your bus, truck or semi repair is as stress-free as possible.
Simpson crash also a specialist repairer of pretty much anything that moves. Including:
agricultural machinery
cranes
tractors and harvesters
forklifts, excavators and road working machinery
Our workshop is purpose-built for trucks buses and all heavy or working vehicles, we are equipped with specialised truck crash repair equipment, truck baking ovens, and the latest tinting and colour matching technology.
Our truck, bus, and commercial vehicle panel beaters at Simpson Crash know that your truck is an integral part of your business, and that turnaround time and workmanship are of equal importance. Our experienced technicians are fully trained with the latest body repairing techniques so you can rest assured your vehicle will be repaired to the highest standard.
Our main priority is to get you and your earning machine working as soon as possible. We give the best possible repair time and quality workmanship in Adelaide. We are the go-to crash repair company for many operators of truck fleets gives us a call and you will see why.
CHECK OUT SIMPSON CRASH FACILITIES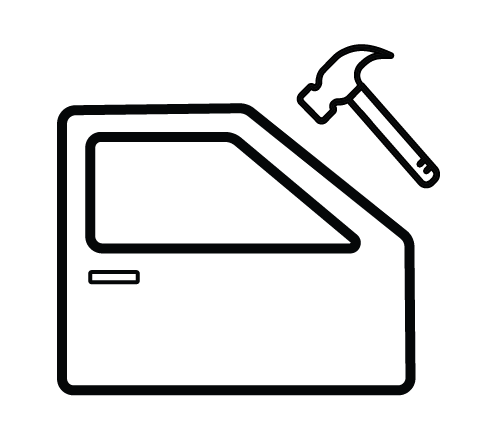 PANEL BEATING
Our workshop is stocked with the latest crash repair technology. We utilise state-of-the-art equipment to restore the panels of your semi-trailer, heavy vehicle, truck, van or car to near new condition.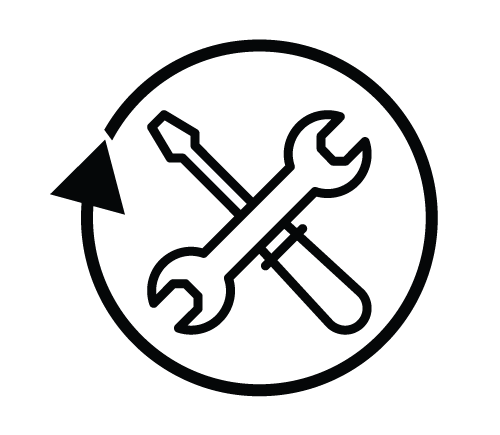 QUICK TURNAROUND
We aim to have your vehicle professionally restored to pre-accident condition and back on the road as soon as possible.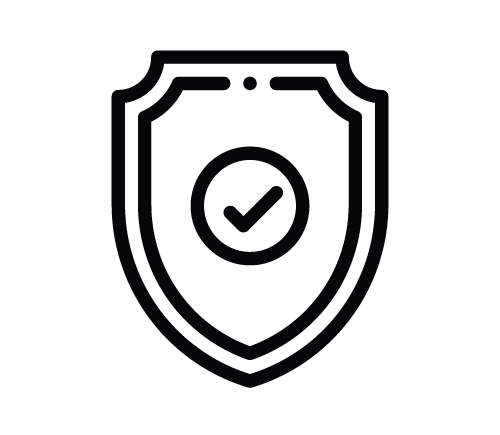 INSURANCE CLAIMS
We have long-established relationships with most of the major insurers and can liaise with them on your behalf if need be.

Our truck & heavy vehicle Repair Work Speaks For Itself
All repairs are carried out to the highest standards by our dedicated team of highly skilled panel beaters and spray painters who are equipped with the latest accident repair equipment and a computerised paint-matching system to make sure that every stage of the repair that is carried out on your vehicle is done to the highest quality.
Semi-trailers, trucks and heavy machinery require special expertise purely because of the scale of the work. Large spaces are required and Sampson Crash have space in abundance and the heavy machinery required to handle moving truck panels and parts.
From minor dents and scratches to major crash repairs, our team can service it all. Join Adelaide's leading truck and semi-trailer operators and contact Sampson truck crash repairs.
OUR SERVICES
Accident crash repairs and bodywork
Refurbishment and Modifications
Chassis repairs and alignment
Respray and paint repair
Anti-corrosion and protective coating
Fleet work
Simpson Crash provides Adelaide Truck drivers with top quality, quick service for any type of truck crash or panel repair. We specialise in providing smash repairs for a complete range of commercial vehicles including trucks, buses, vans, and trailers. On completion of all the repairs, we can also arrange our signwriter Simpson Signs to make and apply decals or new signage to your vehicle.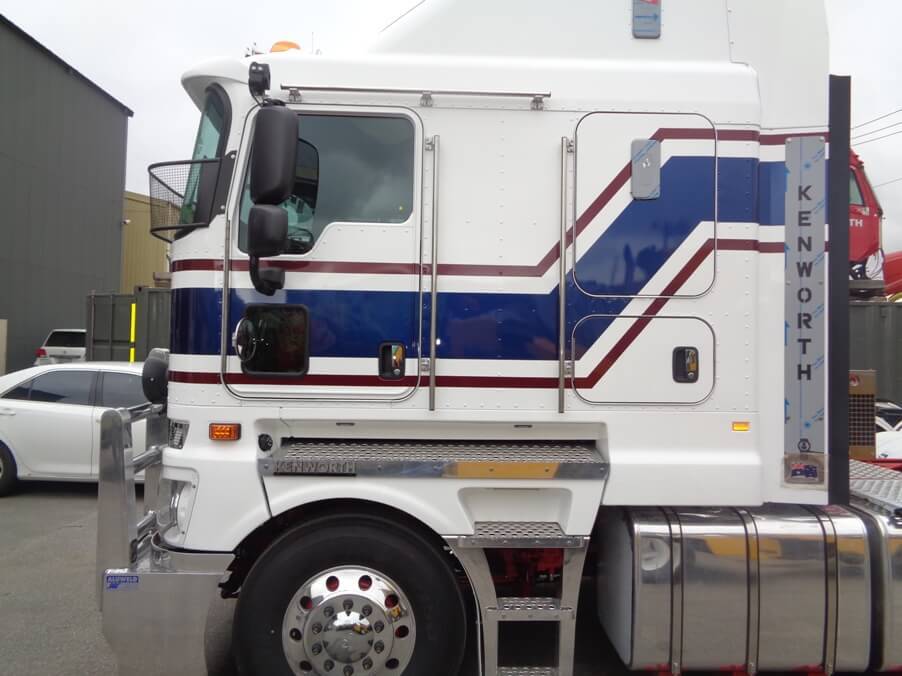 A long haul semi whose bodywork has been masked and the highlight lines and panel flares repaired and resprayed and the foundation colour sprayed
OUR REPUTATION IS EXTREMELY IMPORTANT TO US. WE RELY ON WORD OF MOUTH.
THAT IS WHY OUR CUSTOMERS CHOOSE US TIME AND AGAIN.
CONTACT US
PHONE: (08) 8262 7000
FAX: (08) 8262 7860
U2/555 CHURCHILL ROAD,
KILBURN SA 5084
OPENING HOURS
MON: 7:30am - 5:00pm
TUE: 7:30am - 5:00pm
WED: 7:30am - 5:00pm
THU: 7:30am - 5:00pm
FRI: 7:30am - 5:00pm
SAT: BY APPOINTMENT
SUN: CLOSED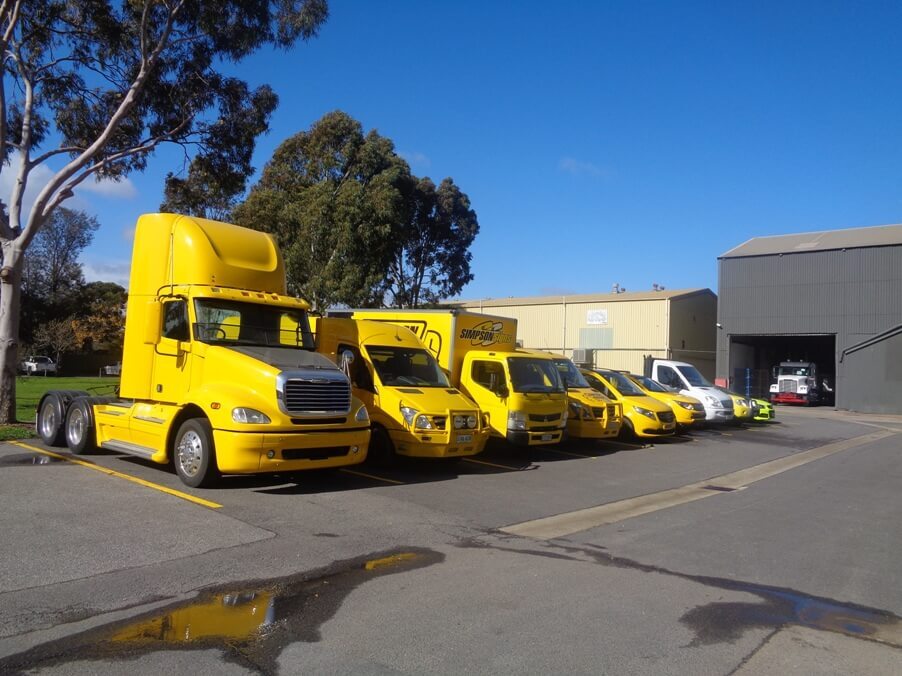 Simpson Crash have a fleet of cars, vans, trucks and semi's to aid in the recovery and transport of your vehicle to their work shop