Simpson Crash have a very large crash repair facility which has a variety of workshops with different configurations to suit the largest and most complex of crash repairs.
There are three independent spray booths built on a giant scale so semi trailers, road working machinery, farm/agricultural machinery and cranes can be driven in.
LATEST TECHNOLOGY
Simpson Crash have invested heavily in the latest technology and pride themselves on the amount of equipment, vehicles and most importantly experience they offer. High strength welding, panel beaters experienced in working on truck and semis plus a stand-alone mixing spray painting, mixing booth are available. The stand-alone, independent auto paint mixing booth ensures the highest quality in automotive paints can be prepared. If there is a piece of equipment that makes heavy vehicle crash repair easier it will be used on your job.
OUR REPUTATION IS EXTREMELY IMPORTANT TO US. WE RELY ON WORD OF MOUTH.
THAT IS WHY OUR CUSTOMERS CHOOSE US TIME AND AGAIN.
CONTACT US
PHONE: (08) 8262 7000
FAX: (08) 8262 7860
U2/555 CHURCHILL ROAD,
KILBURN SA 5084
OPENING HOURS
MON: 7:30am - 5:00pm
TUE: 7:30am - 5:00pm
WED: 7:30am - 5:00pm
THU: 7:30am - 5:00pm
FRI: 7:30am - 5:00pm
SAT: BY APPOINTMENT
SUN: CLOSED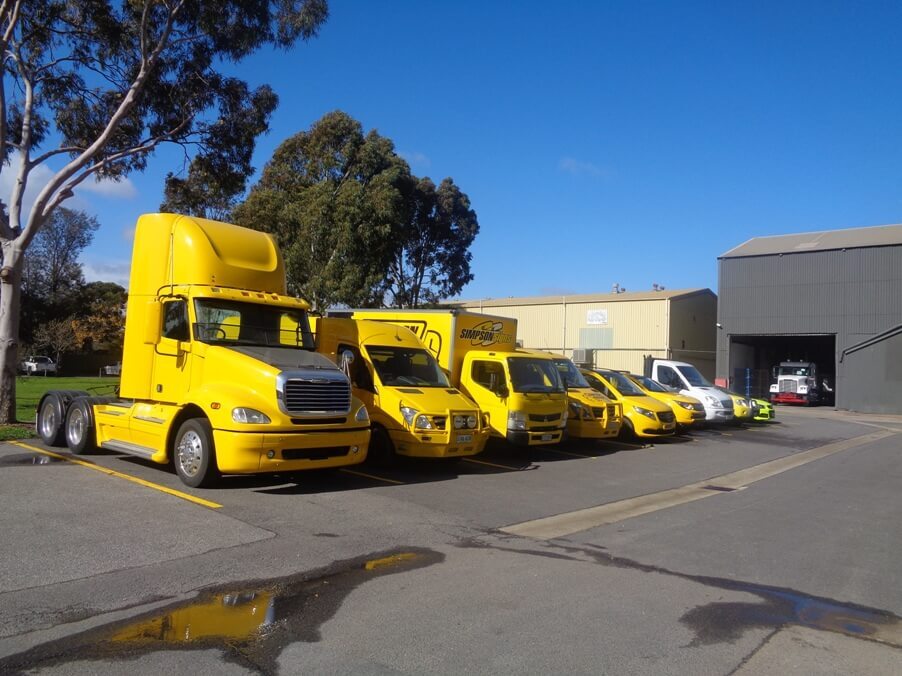 Simpson Crash have a fleet of cars, vans, trucks and semi's to aid in the recovery and transport of your vehicle to their work shop