TRAILER & TRAY REPAIRS
At Simpson Crash, we specialise in large crash repairs – trucks, trailers, trays, tankers, stock transporters, buses, and commercial vehicles.
WE REPAIR ACCIDENT DAMAGED TRUCKS AND TRAILERS.
Trailers are the core of truck repairs, haulage is what keeps your business going. If your truck has been involved in an accident, we're here to help in every way we can, ensuring your trailer repair is as stress-free as possible.
Simpson Crash has been providing quality trailer and tray repairs for over 20 years, we have a professional team, skilled in repairs and fabrication on bodies, chassis, trays, and trailers for:
Heavy Commercial Vehicles
Prime movers
B" Doubles
Tippers
Semi Tippers
Commercial Trailers
Car Carrier Trailers
Tanker trailers
Our workshop can handle any transport-related vehicle, from light rigid trucks to prime movers and every type of trailer. We also repair buses, caravans, and motorhomes.

Pictured: Simpson Crash have the facility and flexibility to fix any type of tray including tankers. This trailer tanker had to be repaired and resprayed. The photo shows the tanker in the spray booth after the final coat of paint has been sprayed.
Why Use Simpson Crash?
Some of the benefits of using Simpson crash to repair your truck's trailer is, that we know every job is different, we accommodate a range of trailer sizes, makes and models. We have longstanding professional relationships with all the transport insurance companies and we provide fast accurate quotations.
We understand that you need your truck to operate your business, so we make sure that your trailer repair job is done in a practical timeframe, minimizing the time your truck/trailer is off the road.
Our Services
Our range of repair services include:
Chassis straightening
Trailer repair
Replacing top and bottom rails, corner posts and caps
Major fabrication and welding – steel, stainless and aluminium
Spray painting
Insurance repairs and more
Your vehicle being off-road is costing your business time and money, at Simpson Crash we aim to have your job finished in good time so you can get back on the road as quickly as possible.
Simpson Crash – delivering high-quality service at competitive prices. If you are looking for a professional and reliable Truck & Trailer Smash Repairs at an affordable price, call us today on (08) 8262 7000.
OUR REPUTATION IS EXTREMELY IMPORTANT TO US. WE RELY ON WORD OF MOUTH.
THAT IS WHY OUR CUSTOMERS CHOOSE US TIME AND AGAIN.
CONTACT US
PHONE: (08) 8262 7000
FAX: (08) 8262 7860
U2/555 CHURCHILL ROAD,
KILBURN SA 5084
OPENING HOURS
MON: 7:30am - 5:00pm
TUE: 7:30am - 5:00pm
WED: 7:30am - 5:00pm
THU: 7:30am - 5:00pm
FRI: 7:30am - 5:00pm
SAT: BY APPOINTMENT
SUN: CLOSED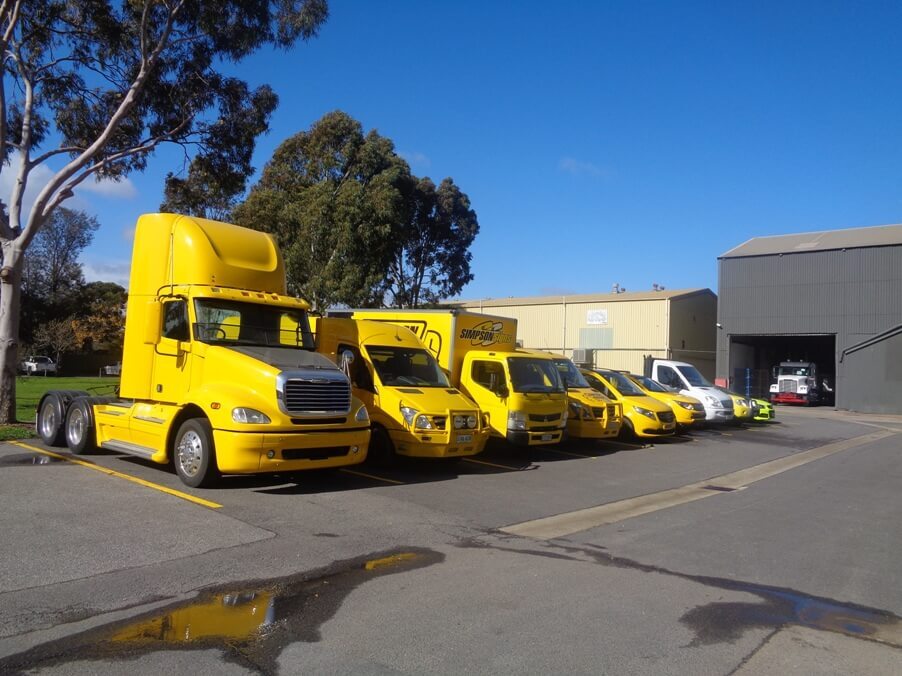 Simpson Crash have a fleet of cars, vans, trucks and semi's to aid in the recovery and transport of your vehicle to their work shop