HEAVY MACHINERY CRASH REPAIRS

Simpson Crash have the equipment, space and most importantly the experience to repair all vehicles that have been involved in a crash. They have previously carried out crash repairs to tractors – forklifts, trench diggers, excavators, farm machinery and road working equipment.
Pictured: This front end digger was involve in a crash repair and had to be rebuilt, here it is in the Simpson Crash spray painting booth awaiting the finishing coat of paint.
Come in for a quote today and begin your positive experience with a professional crash repair company. No job is too big or too small!
CONTACT US
PHONE: (08) 8262 7000
FAX: (08) 8262 7860
U2/555 CHURCHILL ROAD,
KILBURN SA 5084
OPENING HOURS
MON: 7:30am - 5:00pm
TUE: 7:30am - 5:00pm
WED: 7:30am - 5:00pm
THU: 7:30am - 5:00pm
FRI: 7:30am - 5:00pm
SAT: BY APPOINTMENT
SUN: CLOSED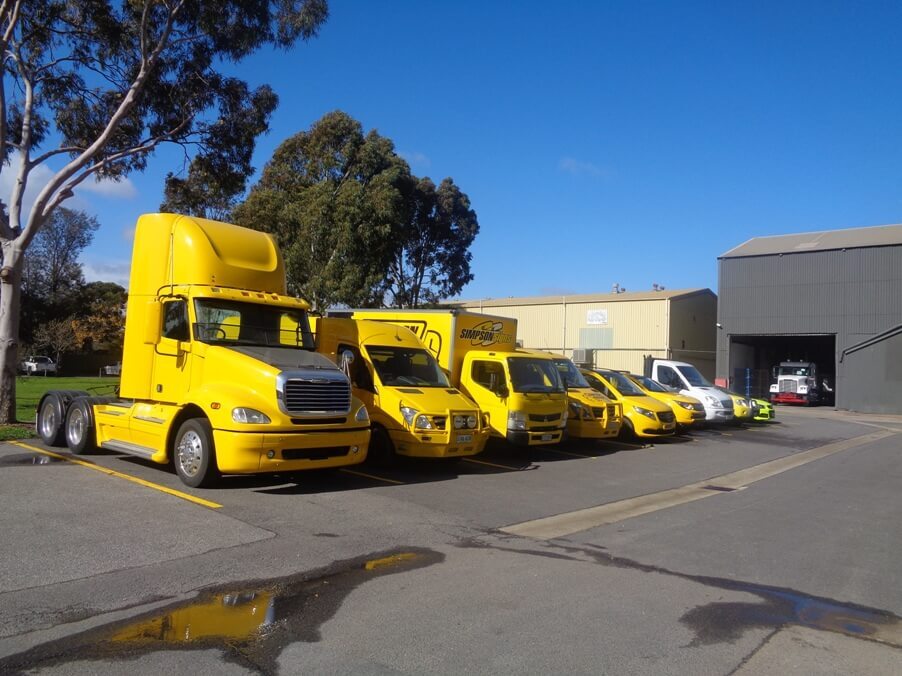 Simpson Crash have a fleet of cars, vans, trucks and semi's to aid in the recovery and transport of your vehicle to their work shop