CRANE CRASH REPAIRS

Simpson Crash Repairs is a crash repair specialist on a large scale and nothing demonstrate this more than their ability to crash repair nearly any heavy vehicle including cranes, which need height it the boom needs to be repaired and length depending on the size of the crane. Not only is a lot of space required to conduct the crash repairs, but very large spray painting booths are also required. These photos aptly demonstrate Simpson Crash's abilities to repair any sized vehicle.
Pictured: This front end digger was involve in a crash repair and had to be rebuilt, here it is in the Simpson Crash spray painting booth awaiting the finishing coat of paint.
Come in for a quote today and begin your positive experience with a professional crash repair company. No job is too big or too small!
CONTACT US
PHONE: (08) 8262 7000
FAX: (08) 8262 7860
U2/555 CHURCHILL ROAD,
KILBURN SA 5084
OPENING HOURS
MON: 7:30am - 5:00pm
TUE: 7:30am - 5:00pm
WED: 7:30am - 5:00pm
THU: 7:30am - 5:00pm
FRI: 7:30am - 5:00pm
SAT: BY APPOINTMENT
SUN: CLOSED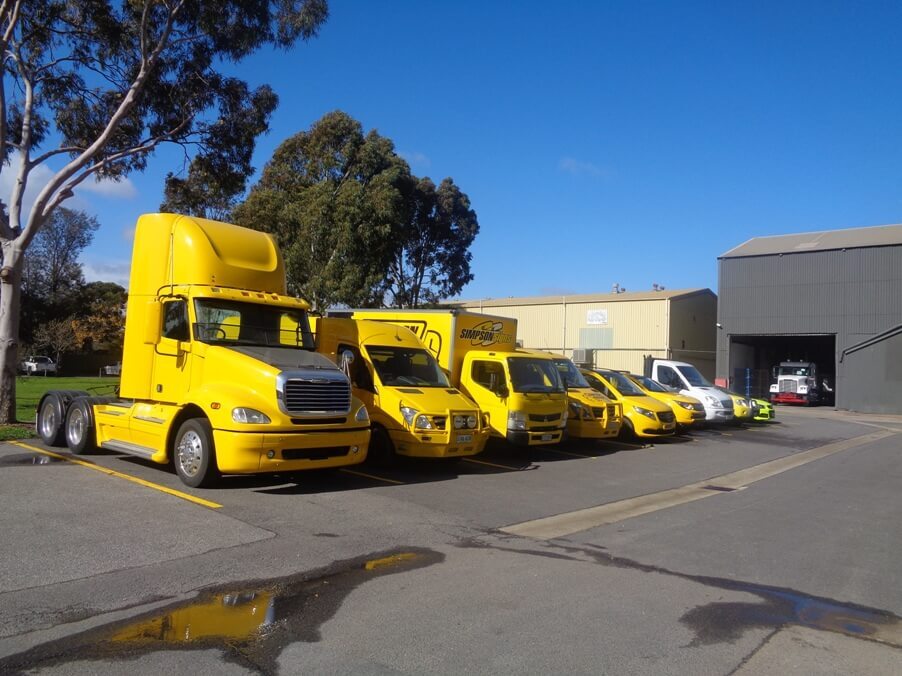 Simpson Crash have a fleet of cars, vans, trucks and semi's to aid in the recovery and transport of your vehicle to their work shop